Diesel Scissor Lifts

Rough terrain Scissor Lifts are tough, construction-orientated four-wheel drive machines with positive traction control - ideal for increasing productivity in demanding outdoor worksites. Competitive lift speed and large platforms maximise efficiency with the handling and capacity to get to the joist and finish working faster.
Diesel Scissor Lifts are best used for reaching places vertically.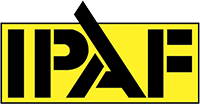 3a:
Scissor Lift
Vertical Personel Platforms (mobile)
Platform Height

Stowed (LxWxH)

Weight

Lifting Capacity

PDF

Genie
GS2668RT

7.92m

2.66m x 1.73m x 2.31m

3555kg

567kg

Genie
GS3268RT

9.75m

2.66m x 1.73m x 2.45m

4245kg

454kg

Genie
GS3384RT

10.06m

4.88m x 1.13m x 2.68m

6985kg

1134kg

JLG
4069

12.19m

3.10m x 1.75m x 2.83m

5270kg

360kg

Genie
GS4390RT

13.10m

4.88m x 2.29m x 2.93m

7040kg

680kg

JLG
153-22

15.30m

4.35m x 2.26m x 3.27m

9220kg

750kg

Genie
GS5390RT

16.20m

4.88m x 2.29m x 3.15m

7766kg

680kg

JLG
172-24

17.20m

4.78m x 2.40m x 3.47m

10600kg

750kg

JLG
205-25

20.50m

5.70m x 2.55m x 4.10m

13733kg

1000kg