Electric Scissor Lifts Test

Self-propelled Electric Scissor Lifts are the industry solution for increasing worksite productivity. Ideal for manoeuvring in tight spaces, they're excellent for indoor and outdoor construction, maintenance and installation applications with firm, level surfaces characterized by low noise levels, these lifts provide excellent capacity andmaximum platform workspace.
Electric Scissor Lifts are best used for reaching places vertically.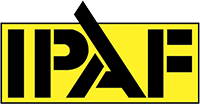 3a:
Scissor Lift
Vertical Personnel Platforms (mobile)
| | | | | | |
| --- | --- | --- | --- | --- | --- |
| | Platform Height | Stowed (LxWxH) | Weight | Lifting Capacity | PDF |
| Skyjack SJIII 3219 | 5.79m | 1.78m x 0.81m x 1.78m | 1170kg | 227kg | |
| Genie GS2032 | 6.10m | 2.44m x 0.81m x 2.13m | 1825kg | 363kg | |
| Skyjack SJIII 3226 | 7.92m | 2.32m x 0.81m x 2.32m | 1876kg | 227kg | |
| Genie GS2646 | 7.92m | 2.41m x 1.17m x 2.26m | 2447kg | 454kg | |
| Genie GS3246 | 9.75m | 2.44m x 1.17m x 2.41m | 2812kg | 318kg | |
| Genie GS4047 | 11.93m | 2.44m x 1.15m x 2.54m | 3221kg | 350kg | |
| JLG 4069 | 12.19m | 3.10m x 1.75m x 2.83m | 5270kg | 360kg | |
| JLG 153-12 | 15.30m | 4.12m x 1.20m x 3.26m | 7300kg | 500kg | |
| JLG 180-12 | 18.0m | 4.12m x 1.20m x 2.46m | 7800kg | 500kg | |