Electric & Bi-Energy Boom Lifts

Electric and Bi-Energy machines offer quiet, emission-free operation in themost sensitive work environments. For industrial applications where the machine must be driven significant distances, the Genie bi-energy system combines the benefits of a 48V DC machine with the versatility of a diesel-powered generator.
Up, out and over positioning capabilities for ultimate versatility
Tight turning radius and zero tailswing (most models) for easy maneuvering through narrow aisles and standard doors
Proportional lift and drive controls allow precise boom positioning and smooth drive performance
48V DC electric drive system available for quiet, emission-free operation in sensitive areas
Self-leveling platform rotates 90° to either side on non-jibmodels
Jib boom models available for extra working range
Electric & Bi-Energy Boom Lifts are best used for reaching out horizontally.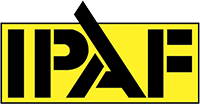 3b:
Mobile Boom
Self propelled booms
| | | | | | |
| --- | --- | --- | --- | --- | --- |
| | Working Height | Max Outreach | Lifting Capacity | Version | PDF |
| Manitou 105 VJR | 8.30m | 3.30m | 250kg | Electric | |
| Niftylift HR12N | 10.21m | 6.21m | 200kg | Bi-Energy | |
| Niftylift HR15N | 13.72m | 9.60m | 227kg | Bi-Energy | |
| Niftylift HR21 | 19.20m | 13.20m | 227kg | Bi-Energy | |
| Genie Z45/25J | 14.07m | 7.70m | 227kg | Bi-Energy | |
| Genie Z30/20N | 11.14m | 6.53m | 227kg | Electric | |